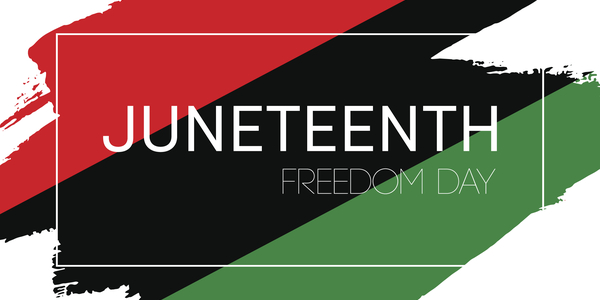 On Monday, June 20th (observed day for Juneteenth) PANY commemorates the celebration of Juneteenth!
Becoming a federal holiday in 2021, Juneteenth National Independence Day, a.k.a. Jubilee Day, Emancipation Day, Freedom Day, and Black Independence Day, June 19th has been celebrated as a day of African American liberation from slavery. After a quarter of a millennium of chattel slavery, the 1863 Emancipation Proclamation abolishing slavery did not reach full enforcement by Union troops within the Confederacy until June 1865, when emancipation, 2.5 years later, finally reached the last Confederate state of Texas freeing those who were still enslaved.
Our community joins the nation and with all those of the African diaspora in observing this day of profound significance. Joyful, yet painful, we celebrate the end of slavery in the United States, but we also acknowledge the ongoing work necessary in order to ensure that freedom, equality, and justice prevail and are protected for all.
From The PANY Diversity Initiative